Posted by AeowynFraser at Jan 31, 2016, 4:16:13 PM
Re: A house I've been working on
Here are more pictures; these are from Level 1 (second floor).

Here's the Main Bathroom. It's the first room as you come up the stairs from the first floor. This is the view from the door.


This is the view from the corner near the toilet.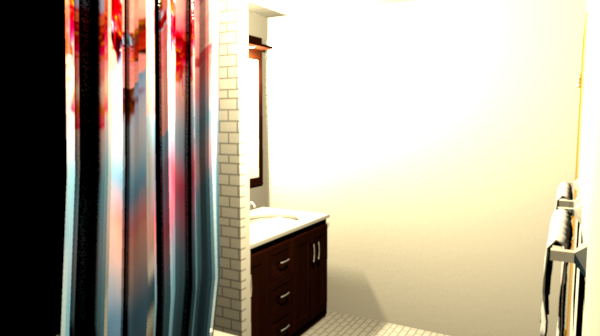 As you can see I've also had trouble with the lighting of this room. I'm not sure why the bathtub area is so dark in the second picture though.

Here's one of the bedrooms. It's located right next to the bathroom just as the hallway makes its first bend.


When I tried to take a picture from the door, not much of the room's content was visible; I ended up taking the picture from the corner near the windows, facing the door, with the closet just out of view on the left.

Here's the Laundry Room. The cabinets in the back of the room are for storage of things like the vacuum, brooms, mops and such.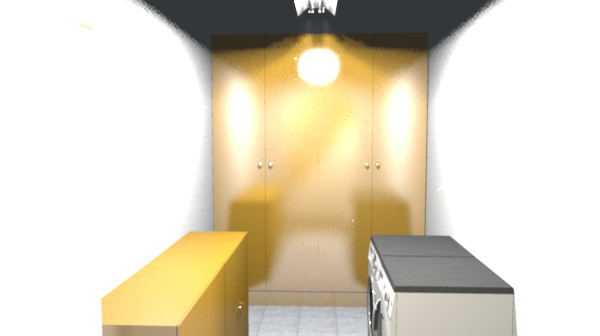 The ceiling is actually supposed to be the same white as the walls but the shadowing seems to have left it darker than intended.

Here's the Family room.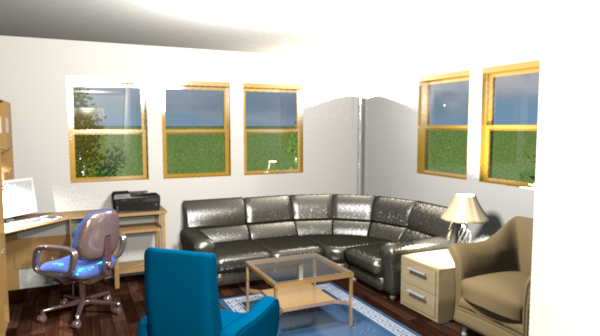 This view of the Family room is from the hallway.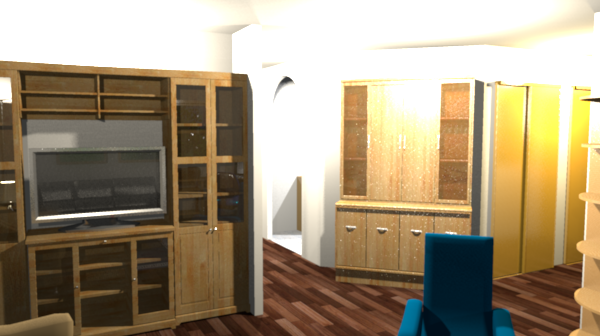 This view of it is from in front of the couch. As you can see, in the hallway is bookcase for some storage as well as display of decorative things. The closets visible in the hallway are for linen storage and other belongings.

Here's the other bedroom on this floor.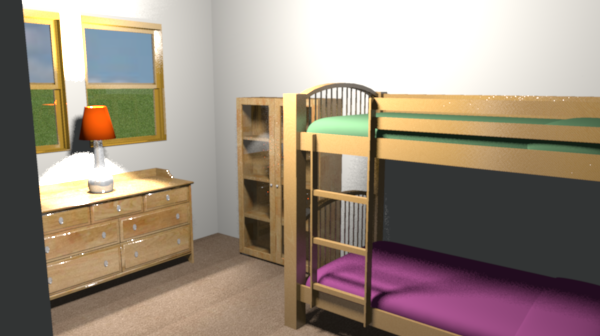 The bit of wall on the left is the closets for this room.

I'll be posting pictures of the final floor as soon as I get them all taken.
----------------------------------------