Posted by AeowynFraser at Feb 7, 2016, 8:06:03 PM
Re: A house I've been working on
I decided to rearrange Level 0; I didn't feel it worked out quite right.

Here's my changes: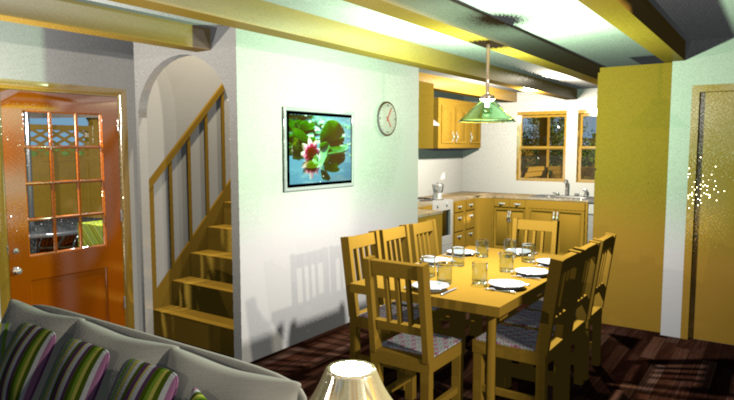 As you can see, I switched the Guest room and Bathroom with the Kitchen and Dining area. The door partially visible on the right is to the Guest room now. I also changed the fabric pattern on the pillows and added new lights to the Front room; its basic layout hasn't changed though. I'm up in the air whether or not to open up the stairway; if anybody has an opinion either way please let me know.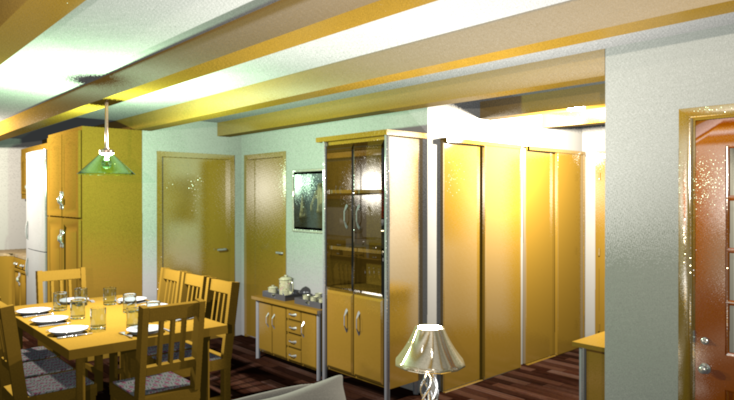 This is the view from the chair in the opposite side from the Front door. Here you can see that the closet no longer jets out from the front door but now is part of a small hallway to the garage (the garage door is kind of visible) and actually is double in size. I figured that one side would be for guests and the other would be for residents.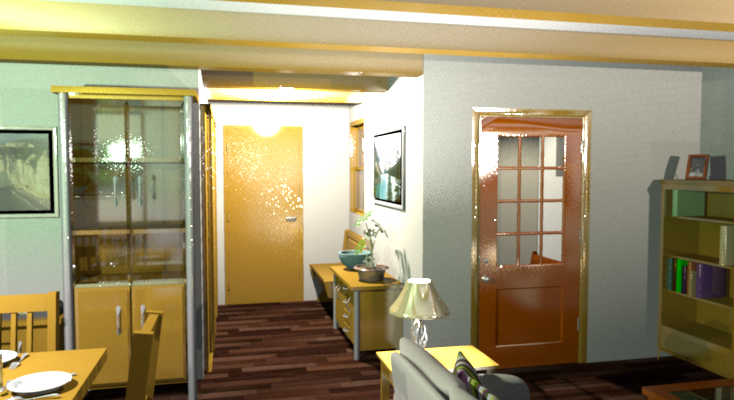 Here's a different view of the new hallway to the garage. As you can see, it's now more like a kind of open mud room. There's a bench for sitting down to take off muddy shoes and a table with a bowl on it for putting keys into.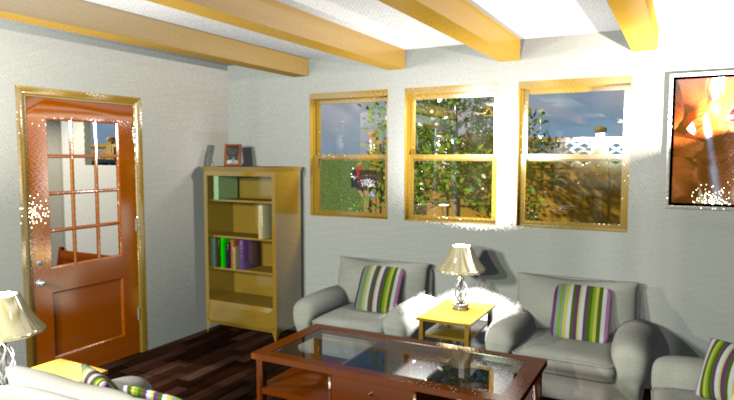 Here you can see the few changes I made to the Front room: two more lamps, fabric change to the pillows and some additional artwork.



The new Guest room. Not much to say about this; it's basically the same as before except no bookcase, no door to the bathroom and a bigger closet. Oh yeah, and a TV watching cat...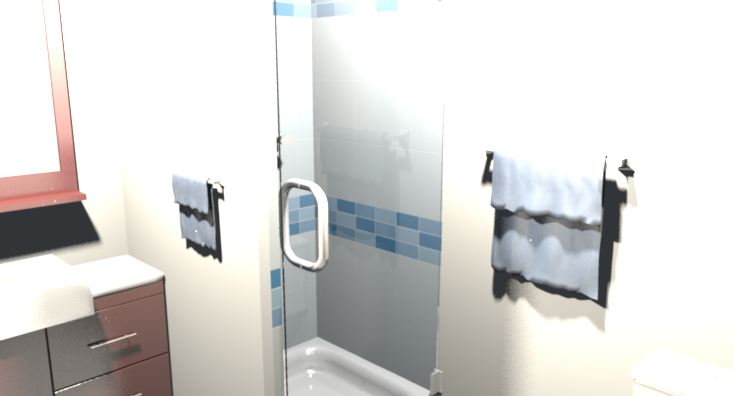 The new Bathroom. I apologize for the lighting on this one; once again I had issues with it. It's kind of hard to see but the toilet is there in the bottom right corner. I used different tiles in the shower and changed the color of the glass to the shower. I also used a different vanity as I had given myself a smaller area for the sink and mirror.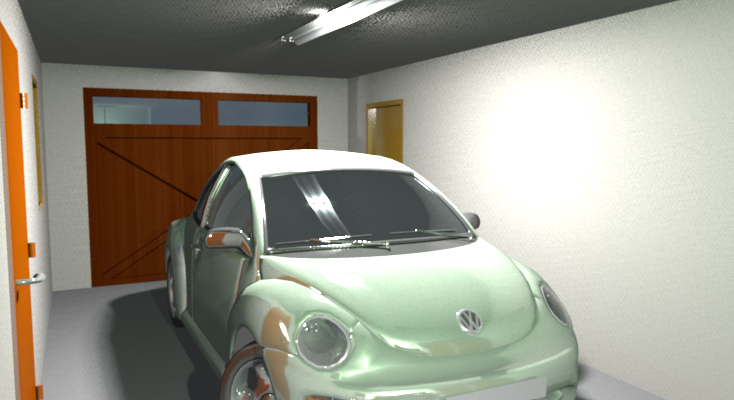 And finally, the Garage. Since I had to change the placement of the door to fit the changes to rest of the level I figured I'd take a picture from a different angle than before. And in doing such, I realized why I had had trouble with the lighting in here before. I'd used the blue light source. So, I changed that to the lighting that's visible in the picture. Now the actual color I'd used on the car is visible as well.
----------------------------------------