Re: Tudor Castle version 2
Thank you very much.

I think I probably didn't word it right about what I did, and I think I need to clarify what I'd said before. When I expanded the garage, I was able to extend the third bedroom a few square feet and add the new bathroom.

Here are a couple side-by-side views of both plans.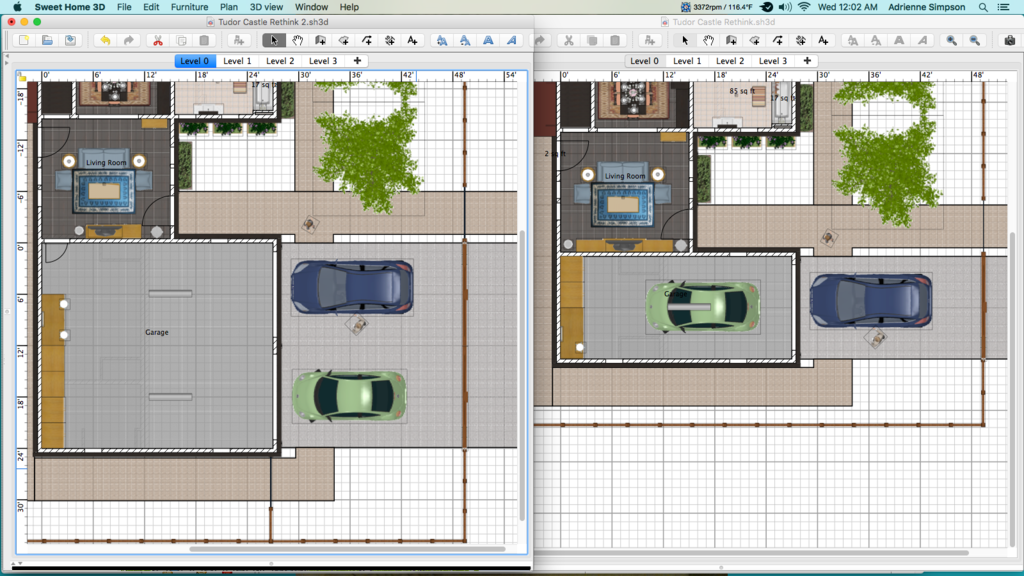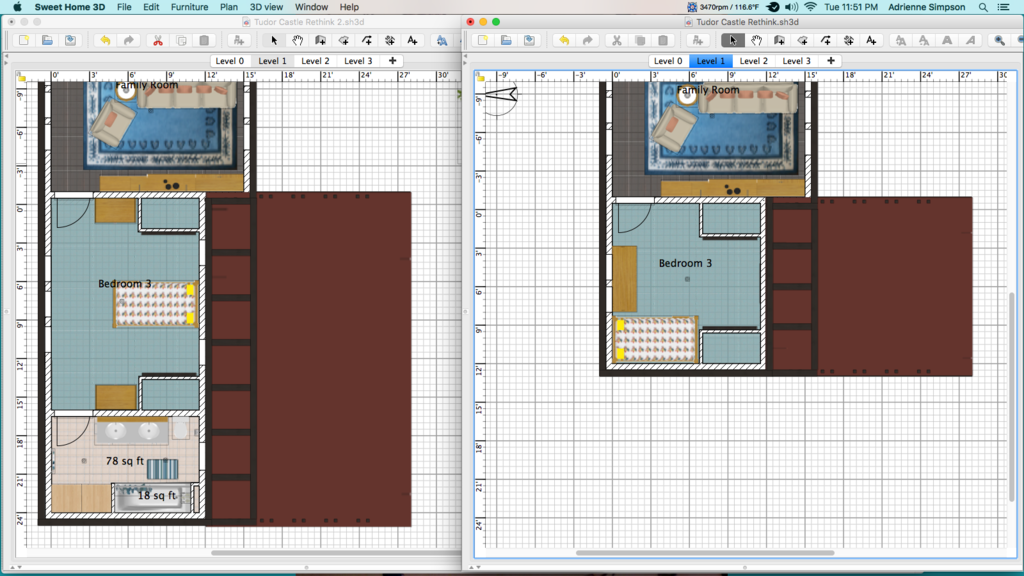 ----------------------------------------