Posted by bdfd at Jul 30, 2016 7:39:30 AM
Re: Versailles : Gallery of Mirrors
Hi Lady,

Actually it was late.


The gold statues are very bright, view photo of Manu previously.

Here gallery phase VI and last (?)
The sun shines, light is more natural.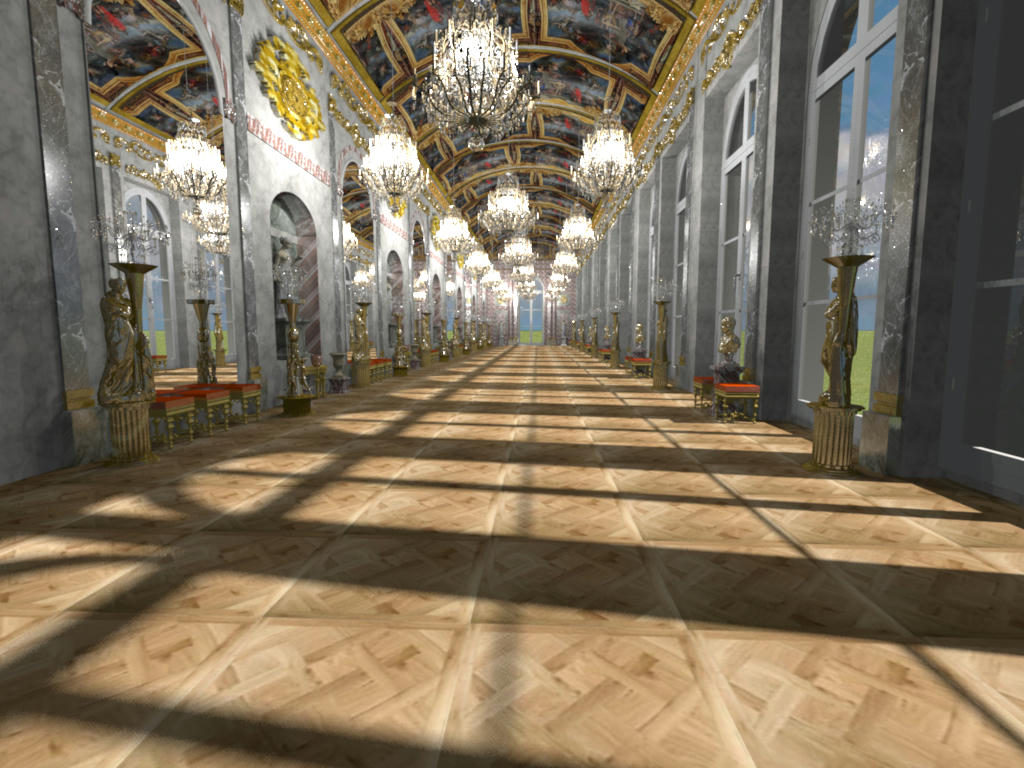 All lights are at 35%, Stardate : 06/21 - 10h00 am
1024x768 in Q4 without R1.3.1

I could compare because I'll be there late August.



----------------------------------------
only 6.0 and nothing else - W10 64b