Re: classic edition
LITTLE FISH BIG FISH SWIMMING IN THE WATER
the opposite side of lake with a little alluvial forest contains Willows,different Birch species,ferns and cane.... Hmm..green hills in the background looks better


...but it's background only....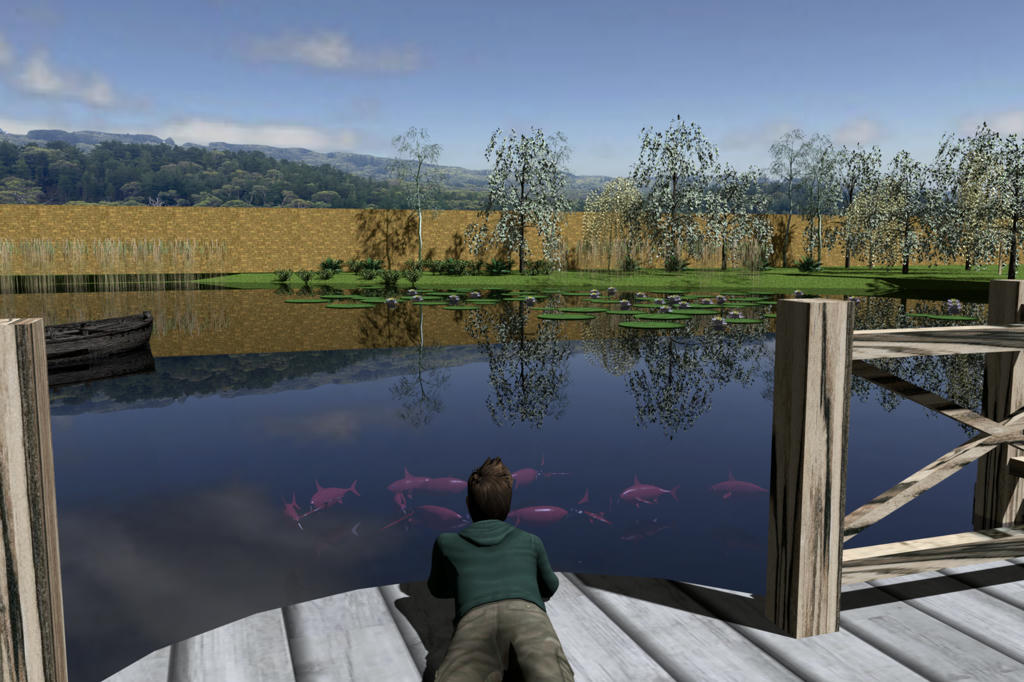 and big Maple tree here.... this model was interesting for me because I had only the model without textures. So I had to find leaves and bark for rendering. So in my project it is Acer pseudoplatanus.... And look who's there under the tree.... Bdfd maybe...afraid of piranhas in the lake.... or waiting for a date?....hmmm...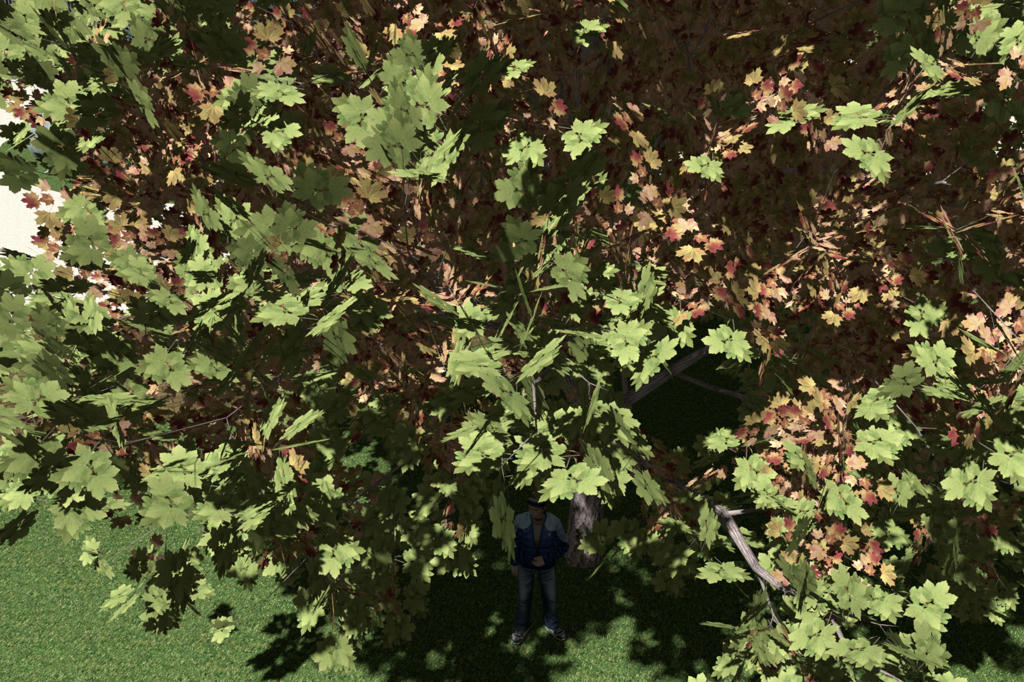 And Other leafy tree here.... Well known model for a lot's of users... But the same case as previous.... It's a virtual old oak tree in my project.... and lady VeroniQ there????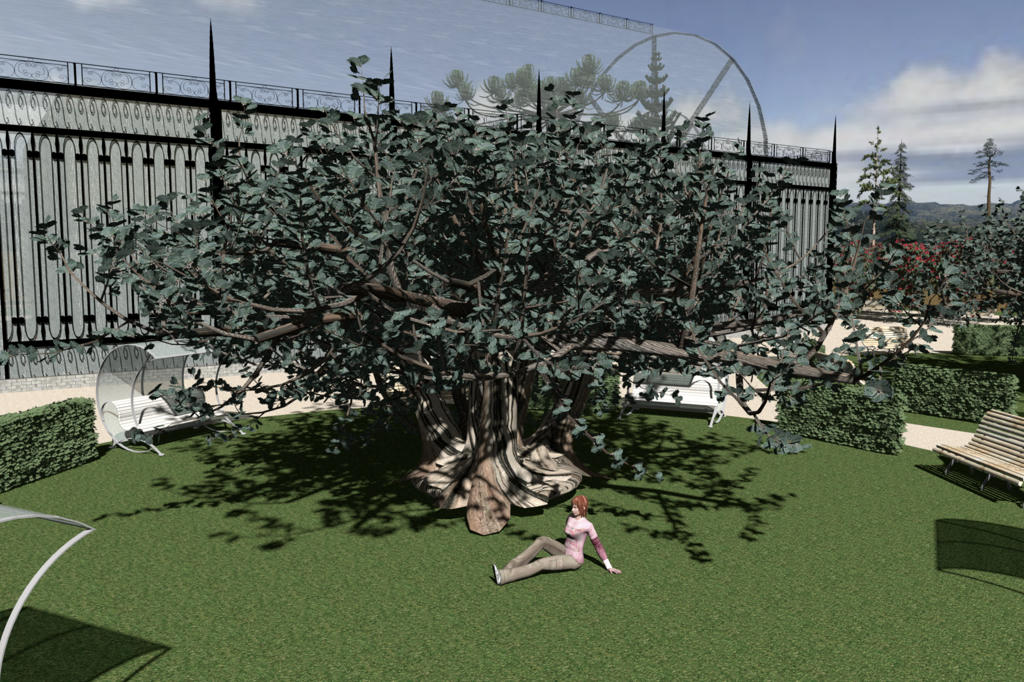 And last but not the least virtual climbing bush. This is pure virtual model. Leaves of Robinia pseudoacacia made by me and really unknown red flowers.... It's really nice on virtual reality that you can create hybrids impossible to find in real nature.