Posted by bdfd at Aug 24, 2016, 7:11:31 AM
Re: TAJ MAHAL
Thanks friends.

This momument is not easy, I knew at the beginning.

Here is a view from the mausoleum.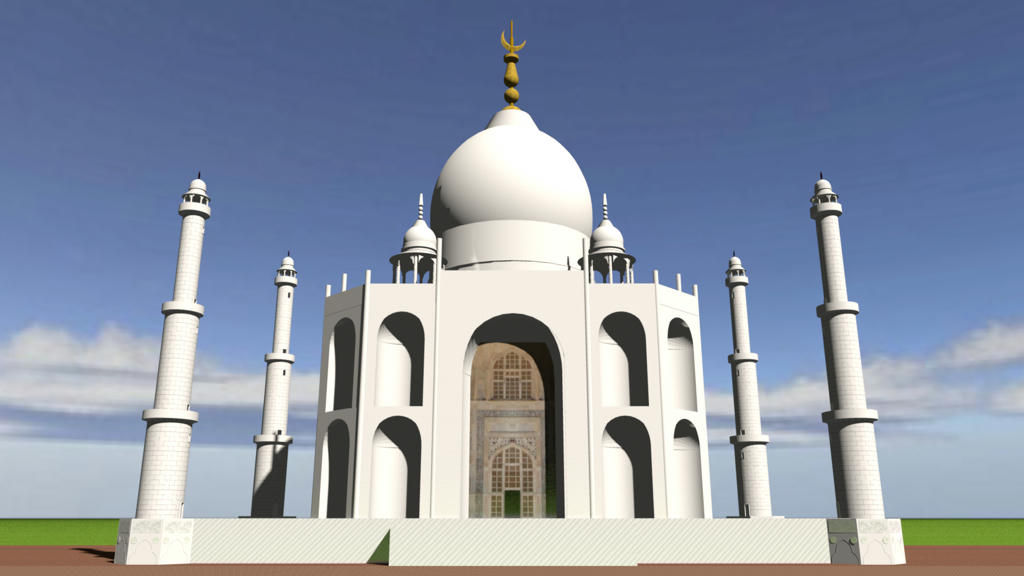 1920x1080 in Q4 (1 mn) without R1.3.1

Skeleton (structure) is over, it remains the muscles to have.
two methods: texture or small scattered objects
or a mixture of both.



----------------------------------------
Back to 6.1.2 (6.2 & 6.3 too heavy) and nothing else - W10 64b
Asus TUF Z390 , Intel Core i9-9900K (3.6 GHz) , Chipset Z390 Exp, RAM 32 Go DDR4 3000 Mhz, SSD M.2 512 Go + HDD 3 To,
MSI GeForce RTX 2080 8Go