Posted by bdfd at Aug 25, 2016, 6:08:42 AM
Re: TAJ MAHAL
Thanks all.

As with all projects, the structural work is always faster.
The details are less...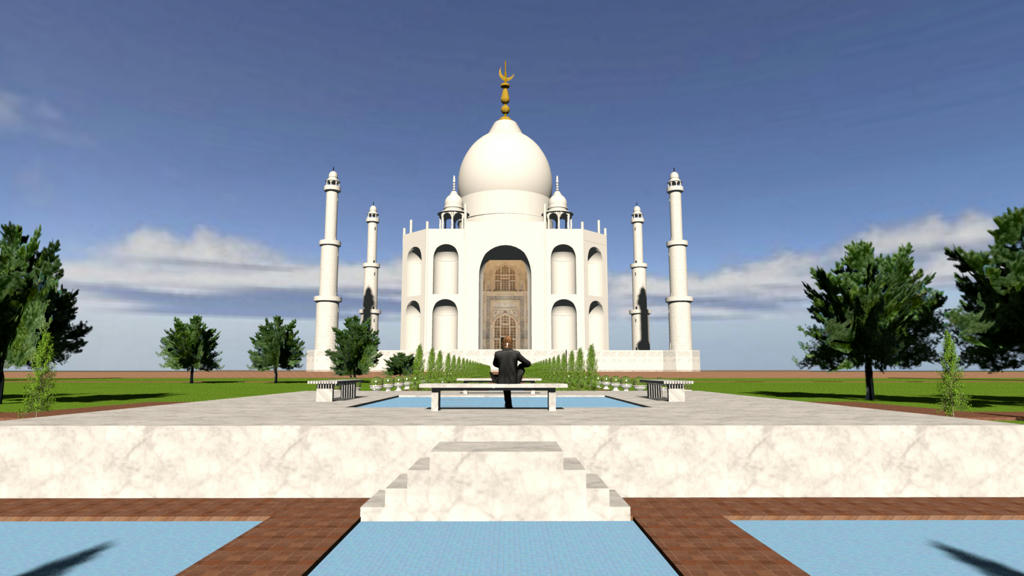 1920x1080 in Q4 (1 mn 15 sec) without R1.3.1

It's better with the external decorations (ponds, gardens, fountains...) but the drawback with this kind of image is that the details are lost...



Bert


----------------------------------------
Back to 6.1.2 (6.2 & 6.3 too heavy) and nothing else - W10 64b
Asus TUF Z390 , Intel Core i9-9900K (3.6 GHz) , Chipset Z390 Exp, RAM 32 Go DDR4 3000 Mhz, SSD M.2 512 Go + HDD 3 To,
MSI GeForce RTX 2080 8Go