Posted by Miker777 at Jan 27, 2017 7:04:17 PM
Re: Not your usual 3 bed terraced home
I have had the feeling all week that something was wrong with the design of this house, then, sat in a hotel room thursday i realised what it was. It was Emmanuel

, more precisely, his comment. See, the idea was to have the construction appear to be built on an outcrop of rock or at the foot of a mountain range, not "surrounded by rocks". Emmanuels comment showed me that i had not only failed to achieve this but also failed to realise. Thankyou EP, i think.

Just shows that comments, praise, constructive critism or critique can all help, so keep the comments coming.


Hopefully, this is an improvement, i think so.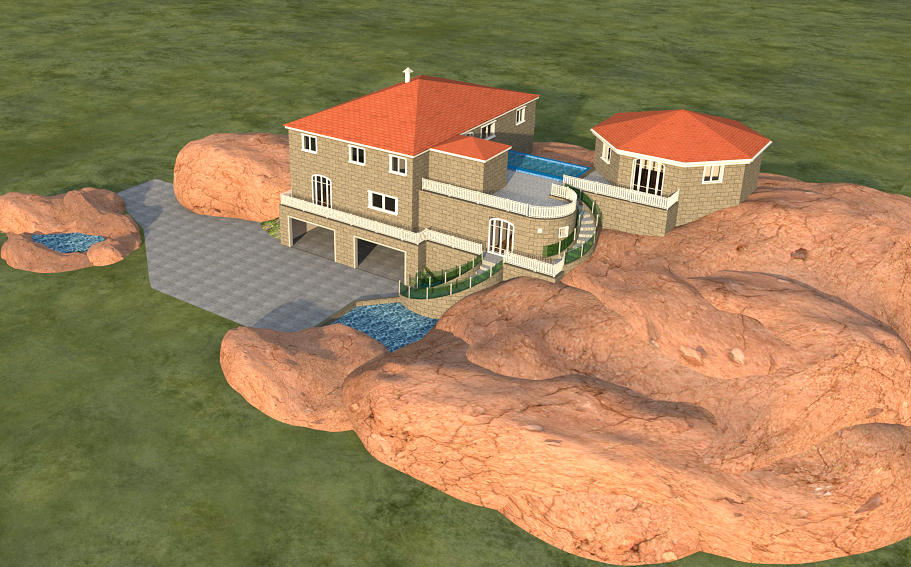 The keen eyed amongst you may notice the addition of a pool/guest House, just seemed right.

Mike