Posted by bdfd at Feb 7, 2017, 5:53:48 AM
Re: Machines of all kinds ...
They were the Kings of the road... the Dukes.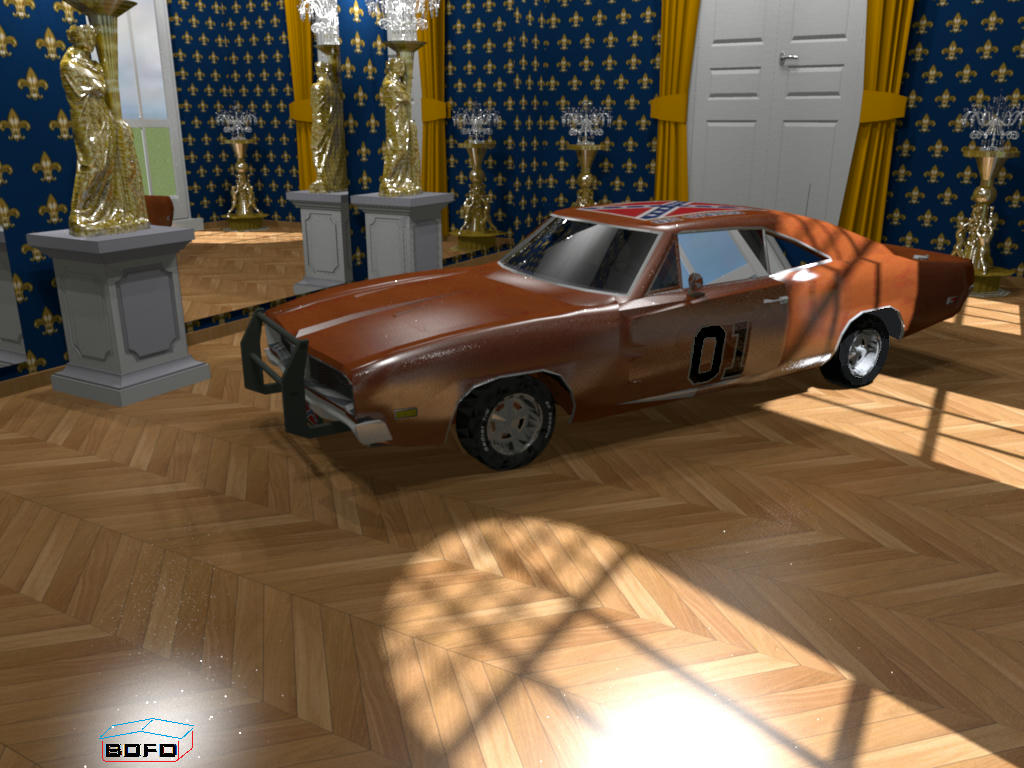 1024 x 768 in Q4 with R1.3.2 (AA:2/3, gI:def, dB/cP: 1/0, sS:def, nlfD/nlr: 250/1, f/sA:mitchel/bucket, sbs=8) in 19 mn.

Generally it was with General Lee !!!



I liked their horn.




----------------------------------------
SH3D 6.1.2 and nothing else - W10 64b
Asus TUF Z390 , Intel Core i9-9900K (3.6 GHz) , Chipset Z390 Exp, RAM 32 Go DDR4 3000 Mhz, SSD M.2 512 Go + HDD 3 To,
MSI GeForce RTX 2080 8Go