Posted by AeowynFraser at Jun 27, 2017, 9:23:32 PM
Re: Home inspired by my "Tiny home"
I've had to do some additional changes to the furnishings in the Living Room/Dining Room/Kitchen/Pantry areas as some of what I was using were large in size (some of the furniture was over 3MB apiece!), just so that I could get some renderings done. At this moment, I have a couple different angles of the Living Room and one of the Dining Room ready to be posted, and I'm working on getting a couple of the Kitchen/Pantry areas.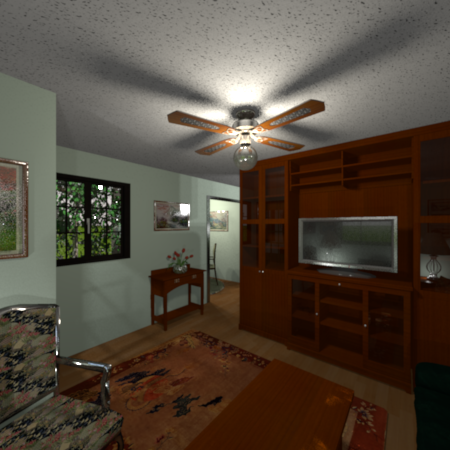 Living Room.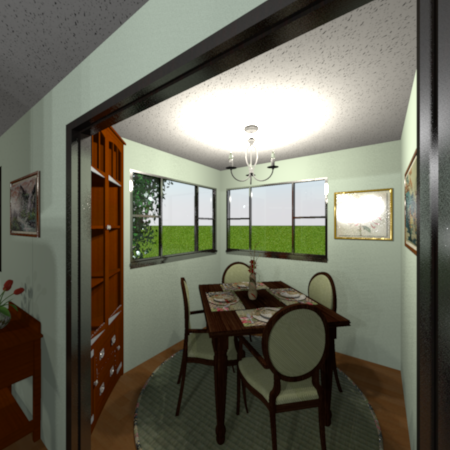 Dining Room.

As you can see I've used a great deal of old Japanese/Oriental textures to the place as I happen to like the style. If I were able to find furnishings that were more Japanese in styling that wasn't so large (in bytes that is) I would have, but I settled more for the textures.

The armchair, the pillows, the placemats and the border on the round rug have this kimono inspired texture:



Each framed picture has its own different Japanese art, either a woodblock print, photograph or painting.

The plates and the small vase on the dining table have this texture:



I've even made the round rug using tatami:


----------------------------------------