Posted by AeowynFraser at Jun 29, 2017, 2:22:18 AM
Re: Home inspired by my "Tiny home"
I decided to go for it and use a downloaded hanging light; I found one that was close to what I was looking for, and isn't a very large file to boot! So, I changed out the one I had in the Stair area as well as the one in the Dining room.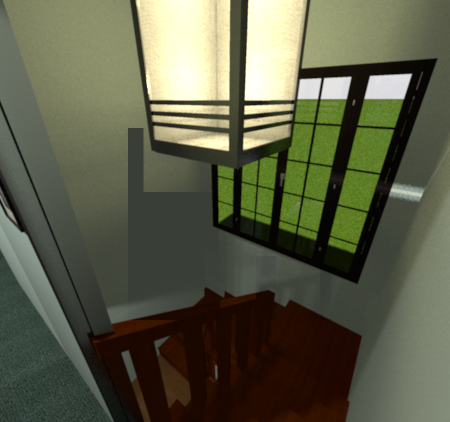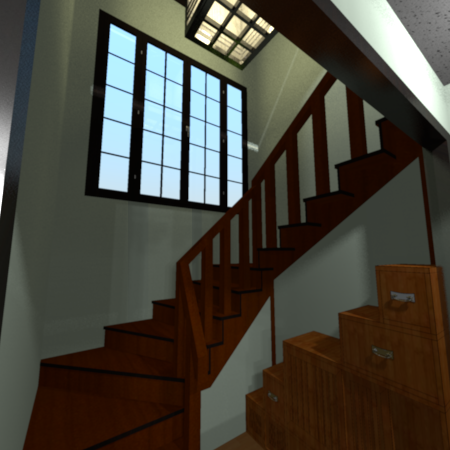 This new hanging light originally was made out of wood (as well as paper screening which I left as is), but I changed it to be made out of distressed metal (as shown below).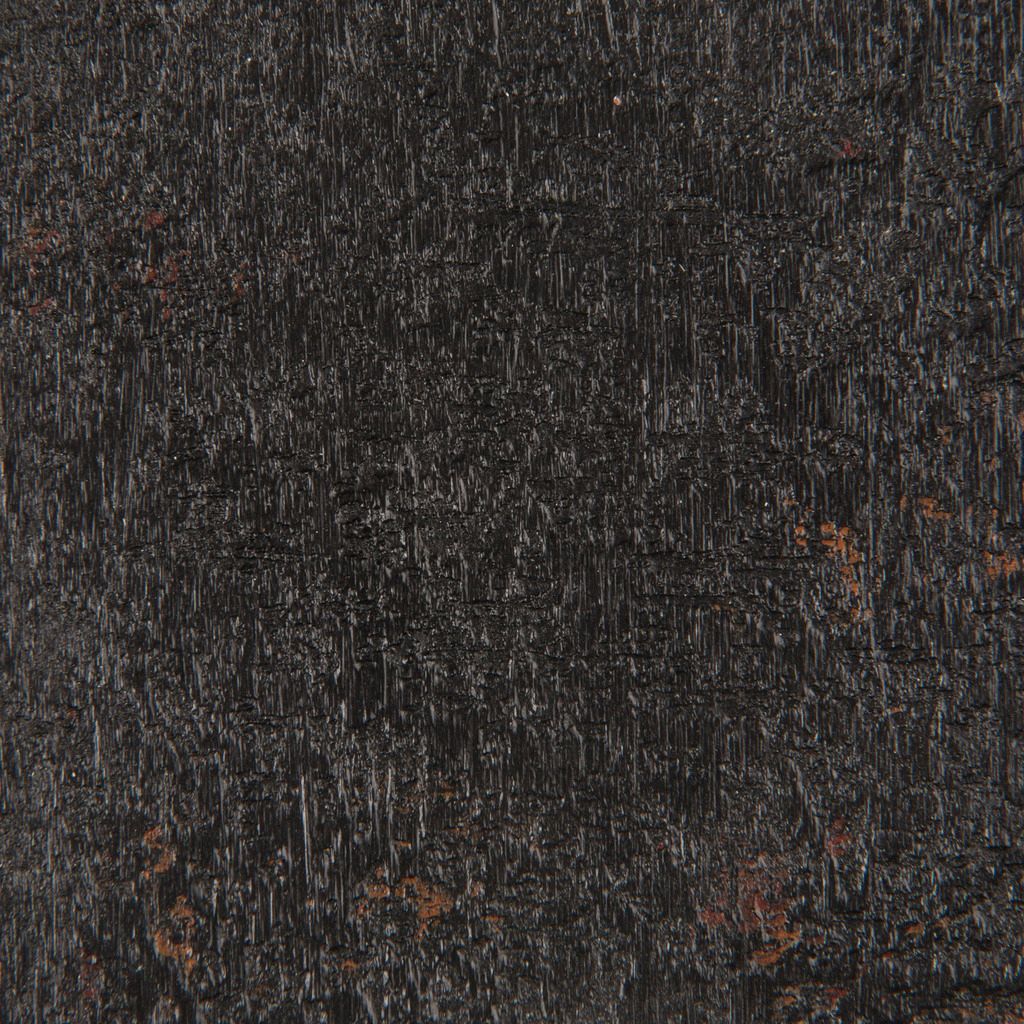 I found that in making those switches the file was small enough I was able to put back the ceiling fan in the Living room - that I'd originally wanted - without making the file too big to render pictures! Yay!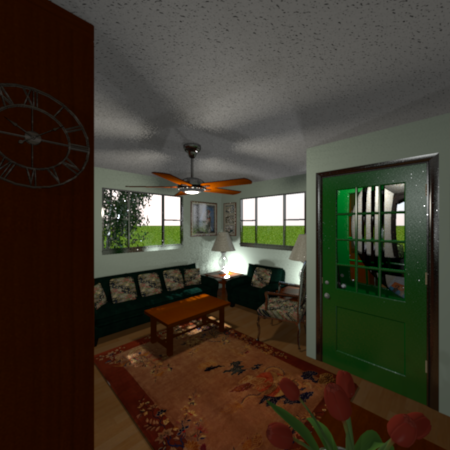 I've also finished getting rendered pictures of the rest of the main floor, including the detached garage.



Half Bath. Not much changed here; different cabinet and hutch near the toilet, shortened the window a couple of inches, reduced the size of the towel (as well as changed the towel's color), and added a second framed picture (the edge of it is just visible on the right side of the picture).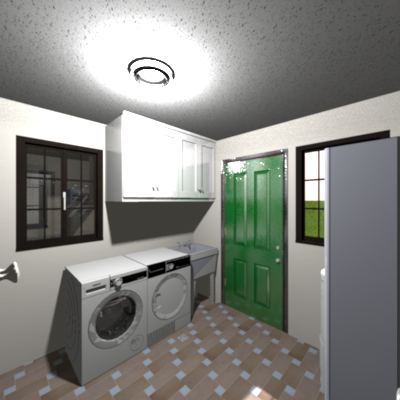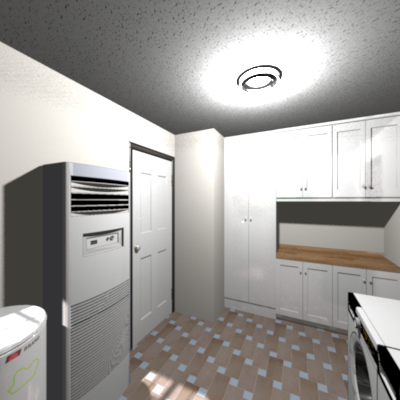 Laundry / Utility room. The first picture is taken from the door to the Kitchen / Pantry, and the second picture is taken from the side door. As you can see I switched the cabinets with the washer/dryer/sink, and I believe I also have both windows the same size. And, upon looking at the second picture, I think I might deepen the tall cabinet near the Kitchen / Pantry door... which I figured I could do quickly, and now the tall cabinet is part of the wall.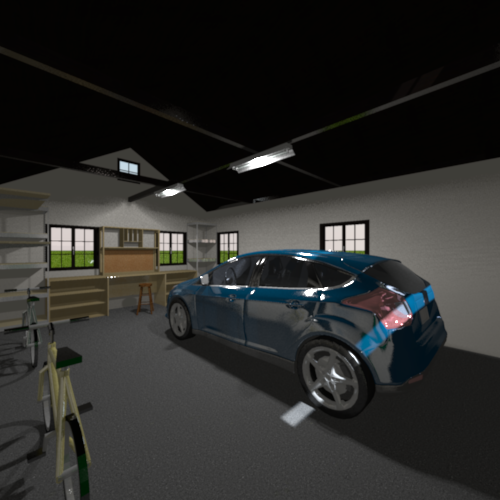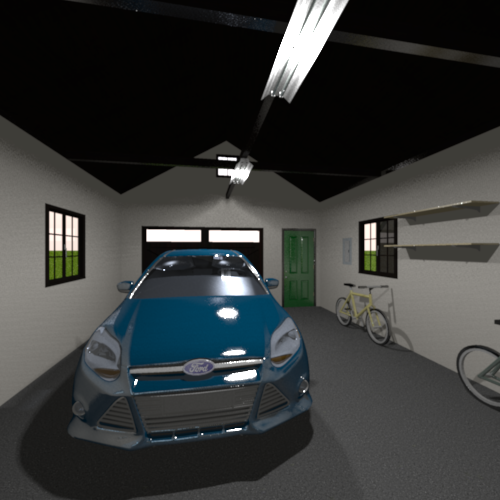 The detached garage. The first picture is taken from the corner near the door. The second picture is taken from the workstation.
----------------------------------------