Posted by bdfd at Jul 1, 2017, 8:53:13 AM
Re: Antic worlds
Thanks you Lady Vero.

No I didn't found the mount and contrairely of the previous sceneries, I found a model and I decided to update it because there is lot of inconvenients.

We arrive on the stairs and you see the Zeus's temple.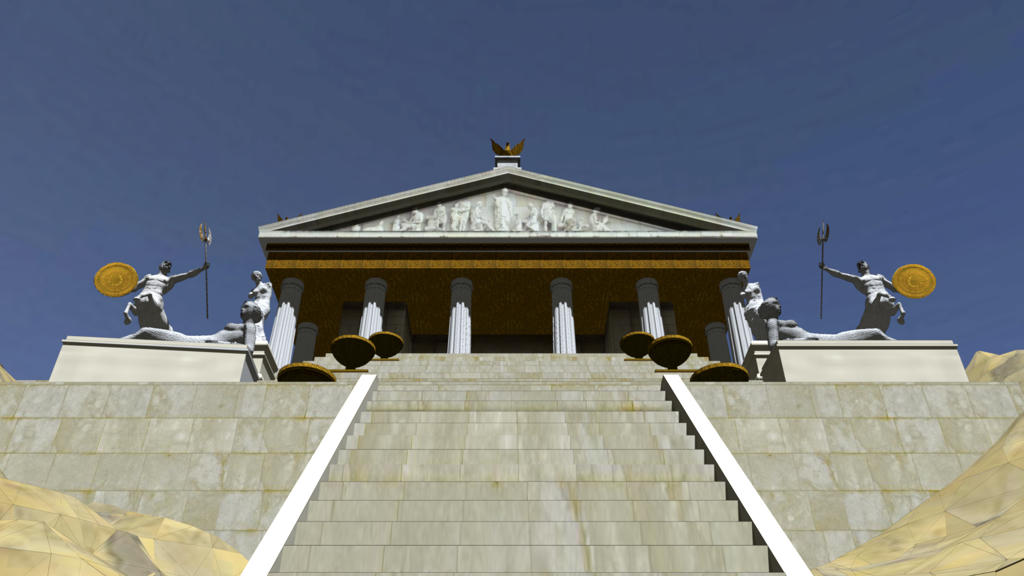 ----------------------------------------
SH3D 6.1.2 and nothing else - W10 64b
Asus TUF Z390 , Intel Core i9-9900K (3.6 GHz) , Chipset Z390 Exp, RAM 32 Go DDR4 3000 Mhz, SSD M.2 512 Go + HDD 3 To,
MSI GeForce RTX 2080 8Go