Posted by bdfd at Jun 17, 2018, 6:21:01 AM
Re: The kitchen and all around...


Great designs, I like it.

TY John !
---
Happy 'Father day' (in France) !


---

Some views (N, E, S, W) around the kitchen in q4…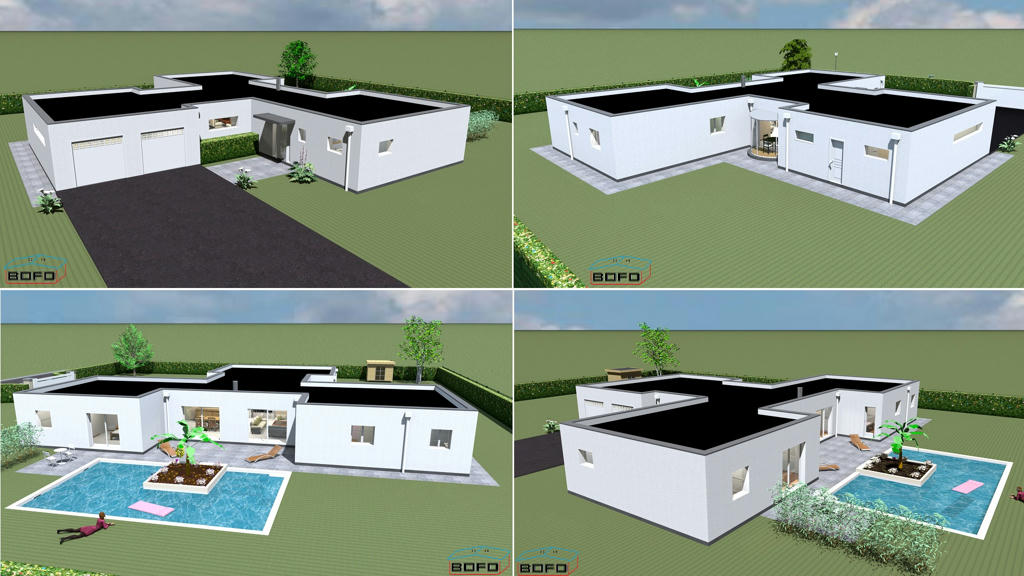 By its form, I called this cubic house 'Trefle' (clover).




----------------------------------------
SH3D 6.1.2 and nothing else - W10 64b
Asus TUF Z390 , Intel Core i9-9900K (3.6 GHz) , Chipset Z390 Exp, RAM 32 Go DDR4 3000 Mhz, SSD M.2 512 Go + HDD 3 To,
MSI GeForce RTX 2080 8Go