Posted by bdfd at Jul 19, 2018, 7:22:41 AM
Re: Casablanca... without Humpfrey
TY Vero, its seems like holydays and the next picture will grow up this idea !



The picture is higher than larger (1,024 x 2,048) to see palm trees and roof.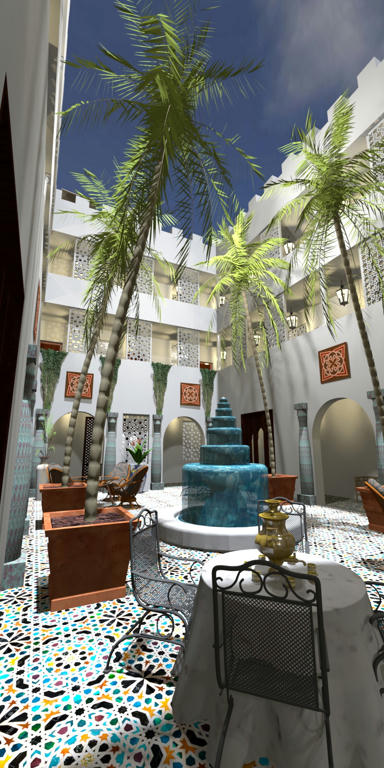 On this courtyard, the pergola is unavailable.




----------------------------------------
SH3D 6.4.2 and nothing else - W10 64b
Asus TUF Z390 , Intel Core i9-9900K (3.6 GHz) , Chipset Z390 Exp, RAM 32 Go DDR4 3000 Mhz, SSD M.2 512 Go + HDD 3 To,
MSI GeForce RTX 2080 8Go