Posted by bdfd at Aug 30, 2018, 8:43:49 AM
Re: The kitchen and all around...
Phase 3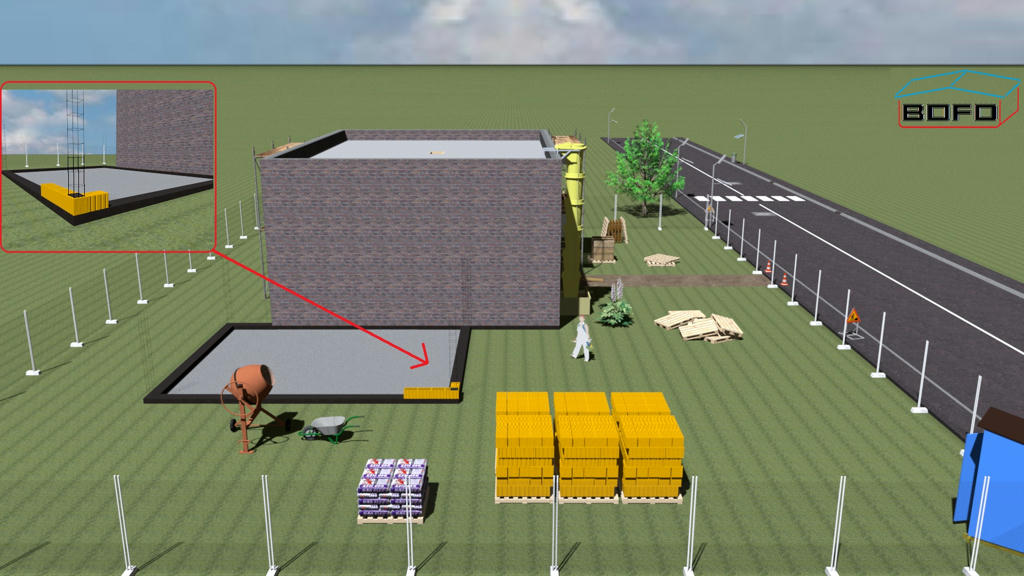 The yard has been enlarged.
To the left of the house, new foundations were poured with concrete.
The porotherm bricks have arrived.
The mason began to climb the walls.

In detail, we can see the steel sills.




----------------------------------------
SH3D 6.1.2 and nothing else - W10 64b
Asus TUF Z390 , Intel Core i9-9900K (3.6 GHz) , Chipset Z390 Exp, RAM 32 Go DDR4 3000 Mhz, SSD M.2 512 Go + HDD 3 To,
MSI GeForce RTX 2080 8Go