Posted by UbuntuBirdy at Feb 5, 2019, 1:21:49 PM
Re: who would like to live in a houseboat?
So then, let's continue to visit the LUXEMOTOR. I owe you some pictures of the wheelhouse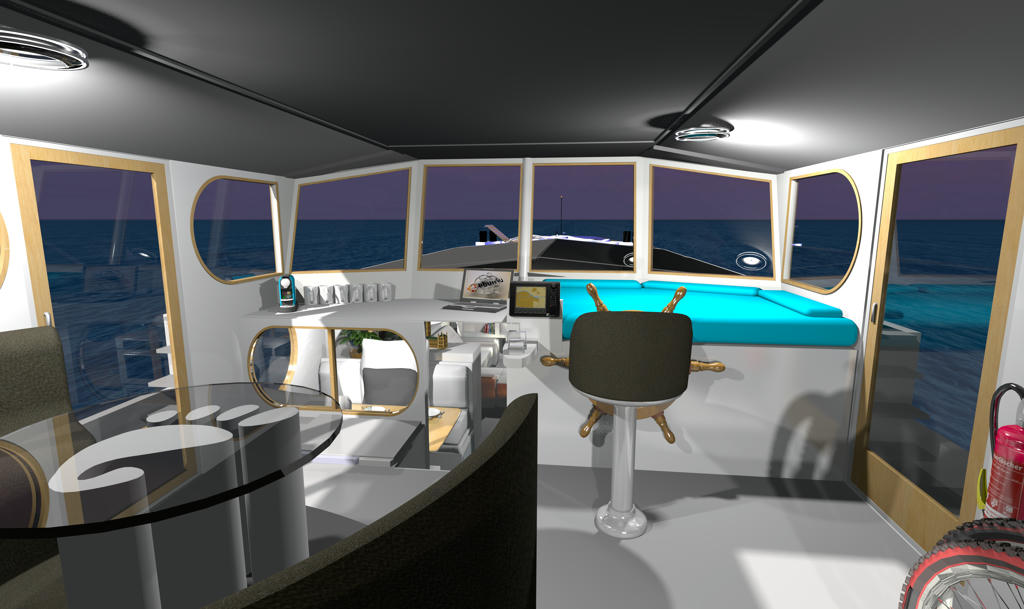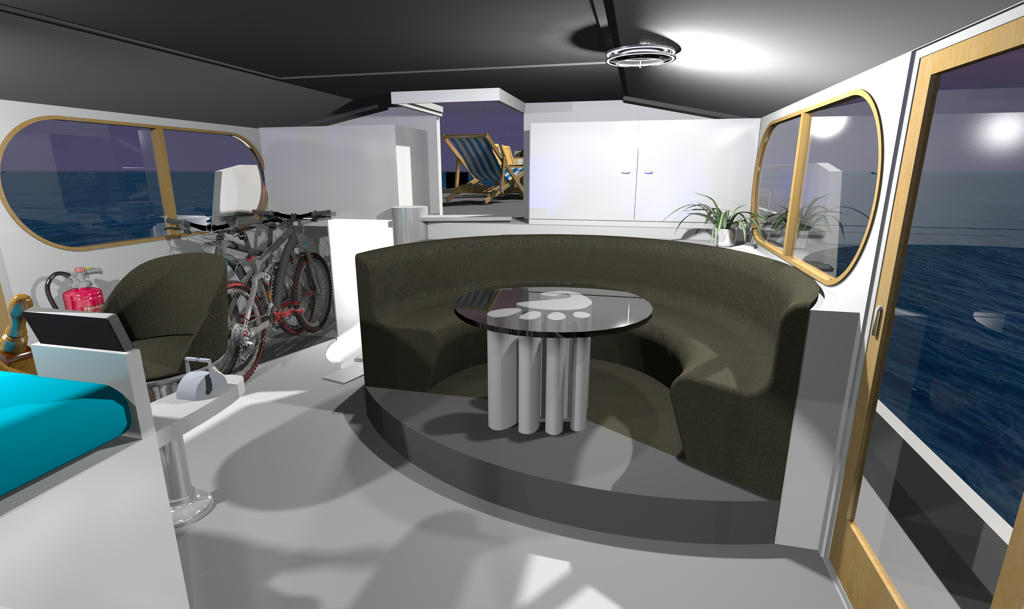 In bad weather or cold conditions, this is where you spend your cruising days. That's why I designed this room generously.

In good weather, however, you can enjoy life on the flybridge!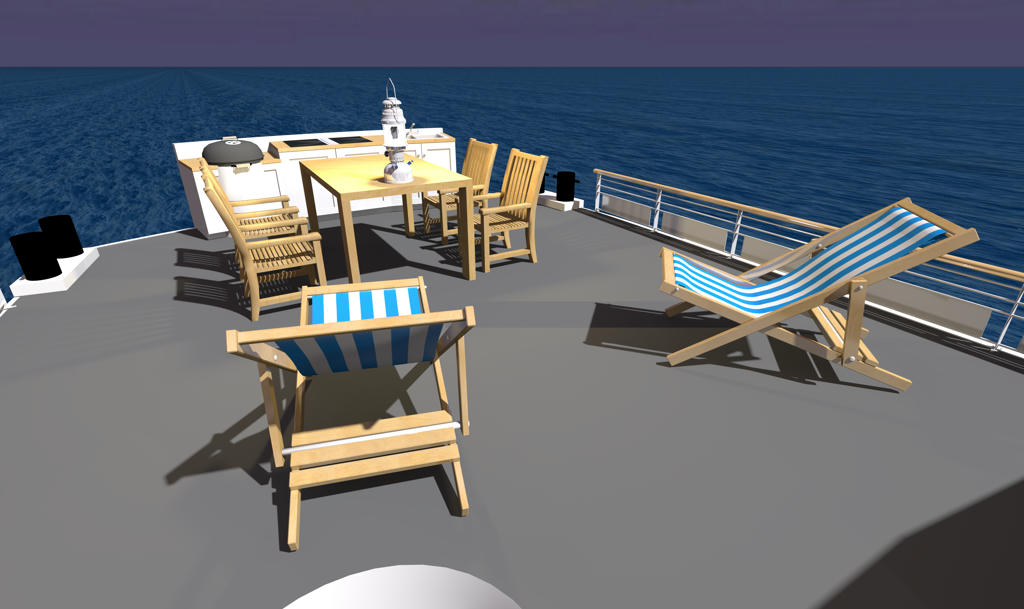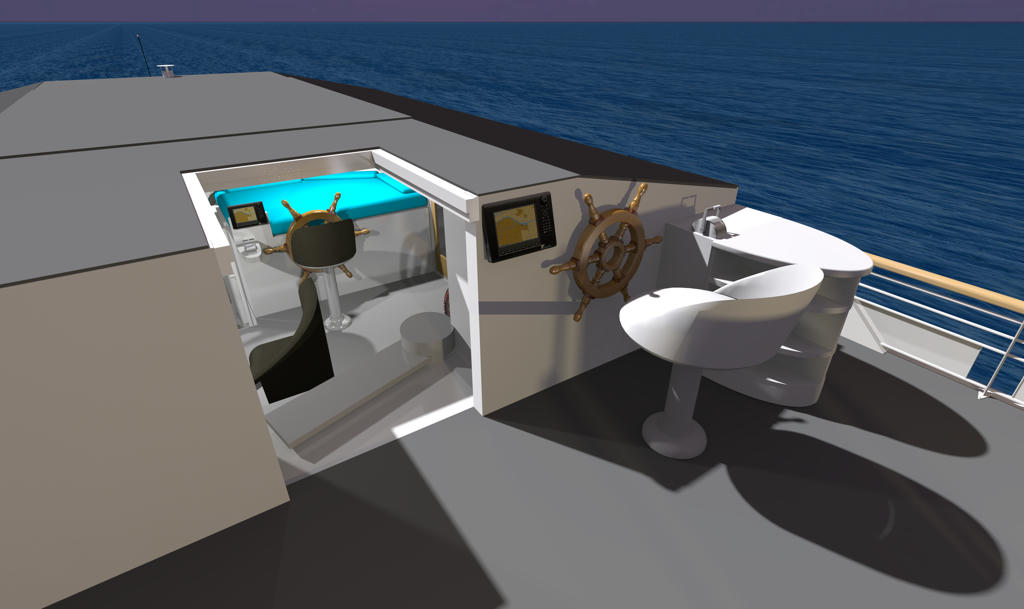 The flybridge is equipped with its own kitchen and bbq, so you can spend the whole day here without having to go under deck for long.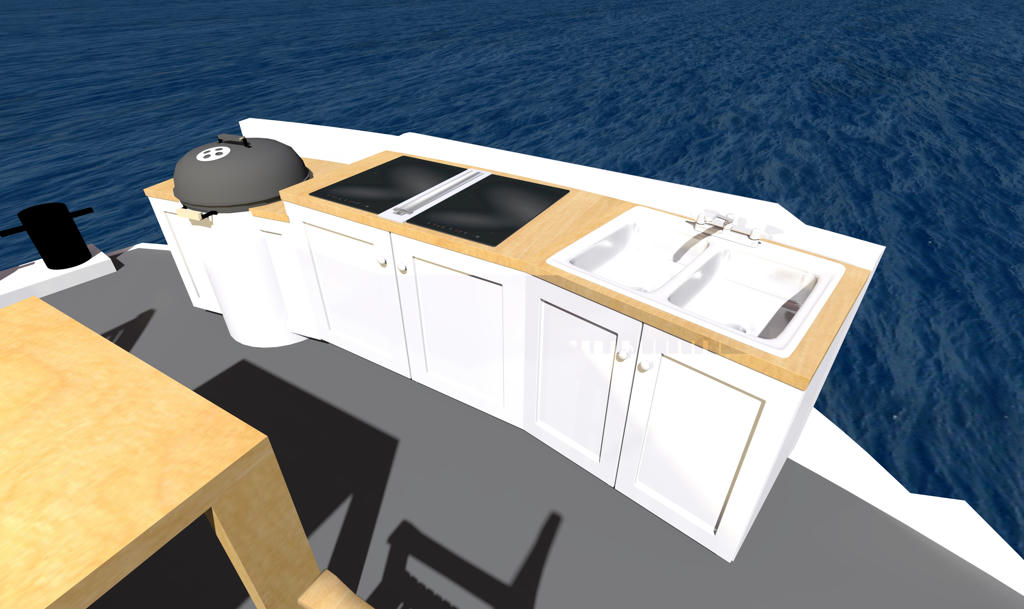 and who does not have to drive, goes to the bow and can relax in the whirlpool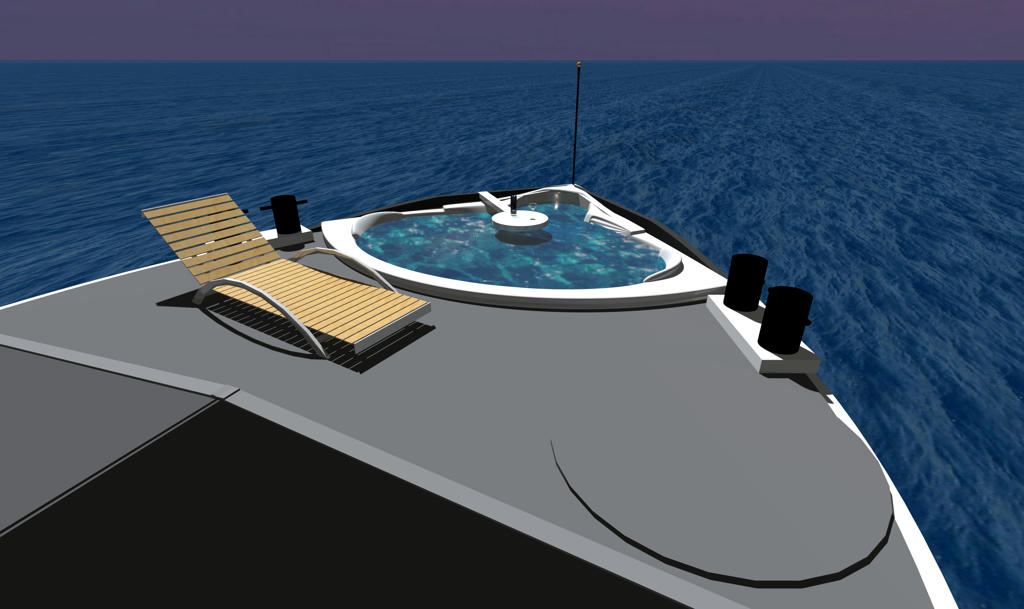 In the evening the atmoshere is priceless!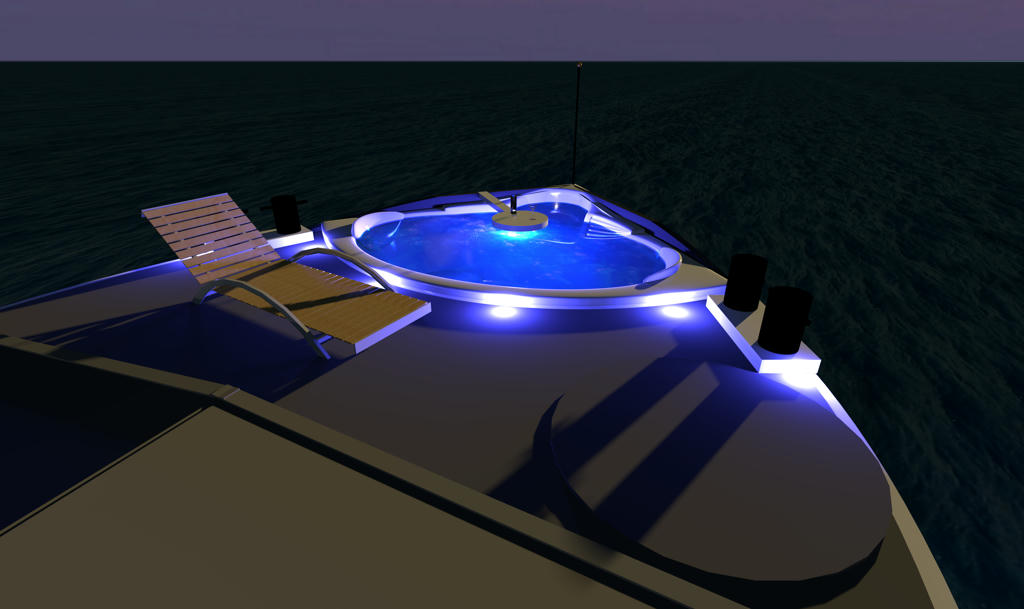 Can you remember the spiral staircase in the owners suite? it goes right here (round hatch below-right).

And in the last post to the LUXEMOTOR I'll show you some highlights to enjoy the time when you're not driving.
----------------------------------------
Pascal

SH3D 6.3 / Ubuntu 18.04 (Mainline-Kernel) / Radeon RX580 / Ryzen 7 1800x