Select Hide Utility plug-in
I've start learning java two month ago and this is my first script with 90% of my contribution, so don't expect too much.
After install You will find an entry under Menu Edit->Select special...
This plug-in let You to:
- make complex selection at current level and then copy/delete/paste or
- hide selected and so on.
Hope the interface are self explained.
PROBLEMS:
1. Conflict with Utility2Plugin; can't coexist so chose one.
2. I've don't know (yet) how to implement correctly the UNDO-REDO action. In this version, undo (only for hide/show section) work acceptable BUT redo didn't!
3. That's being said I recommend to test on an test-file or backup.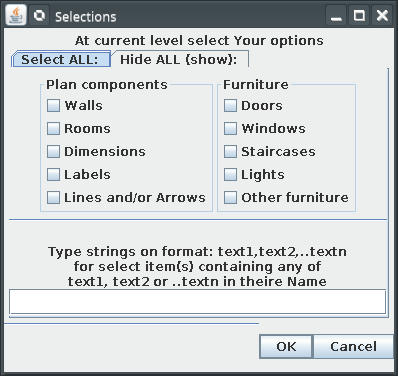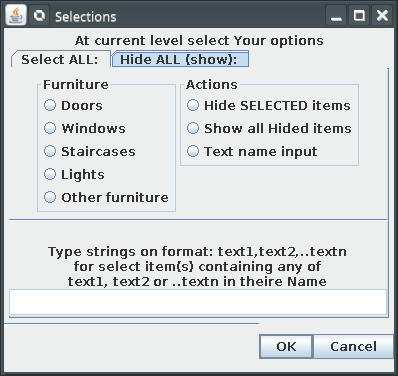 The plug-in with sources and licence GPL included could be find here Select Hide Plugin or at Source Forge
----------------------------------------
A computer program does what you tell it to do, not what you want it to do. Murphy's Law (Greer's Third Law)
When all else fails, read the instructions.Murphy's Law