Posted by Mike53 at Jun 30, 2019, 5:12:09 PM
Re: This was going to be a cottage....
@bdfd glad you like it m8, step sorted even though the rest of the garden isn't.
@Xiste texture came courtesy of Archive Textures, it's quality is excellent, glad you liked it.

Here are a few images by way of an update with a couple of the kitchen.

Front taken at 7 AM
Main change here is the gardening i have done, back is killing me now.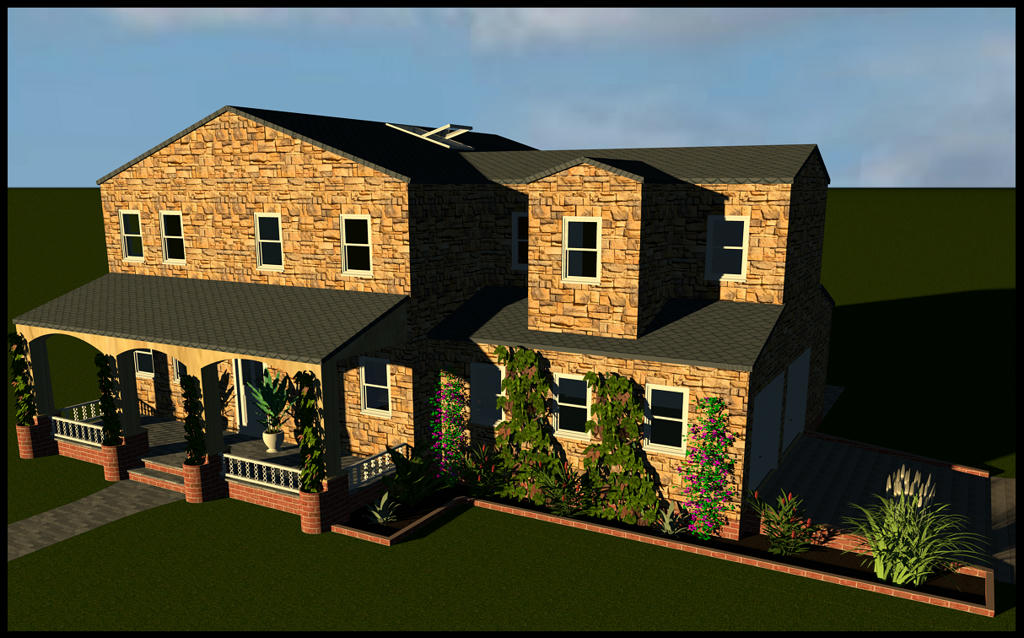 Back taken at 7 PM. Opened up the Decking a little by changing the solid roof for an arbour, few plants to freshen it up, typical planting for the south of the Uk, bougainvillea and grape vines....yeah right.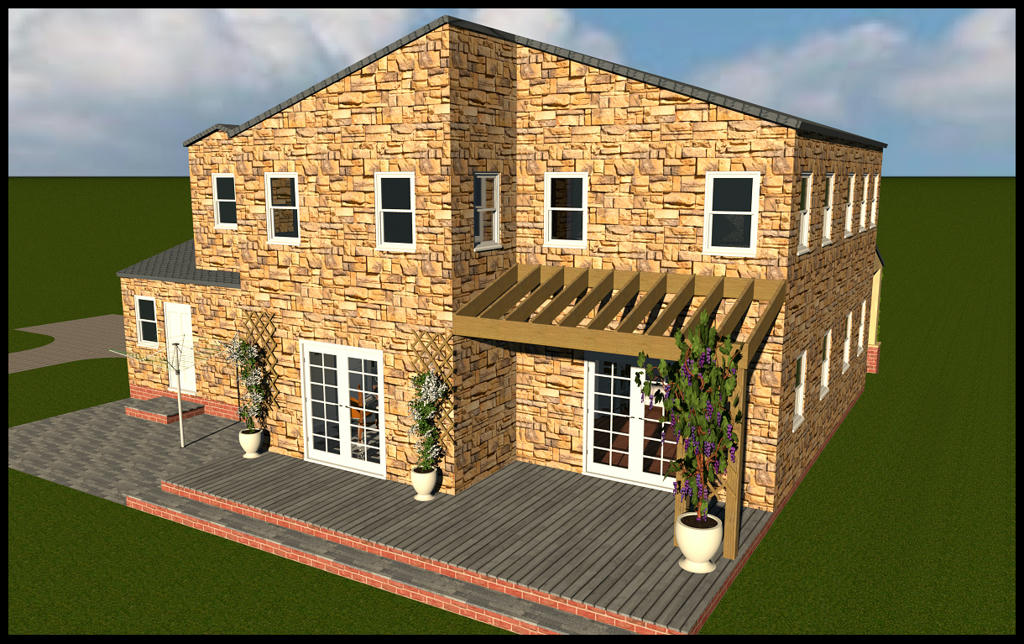 Kitchen. I tried to keep this kitchen simple and functional, this was helped by the fact that there is a utility room to house the washing machine etc.
Not seen a breakfast bar with a breakfast table incorporated, so i thought i would try it.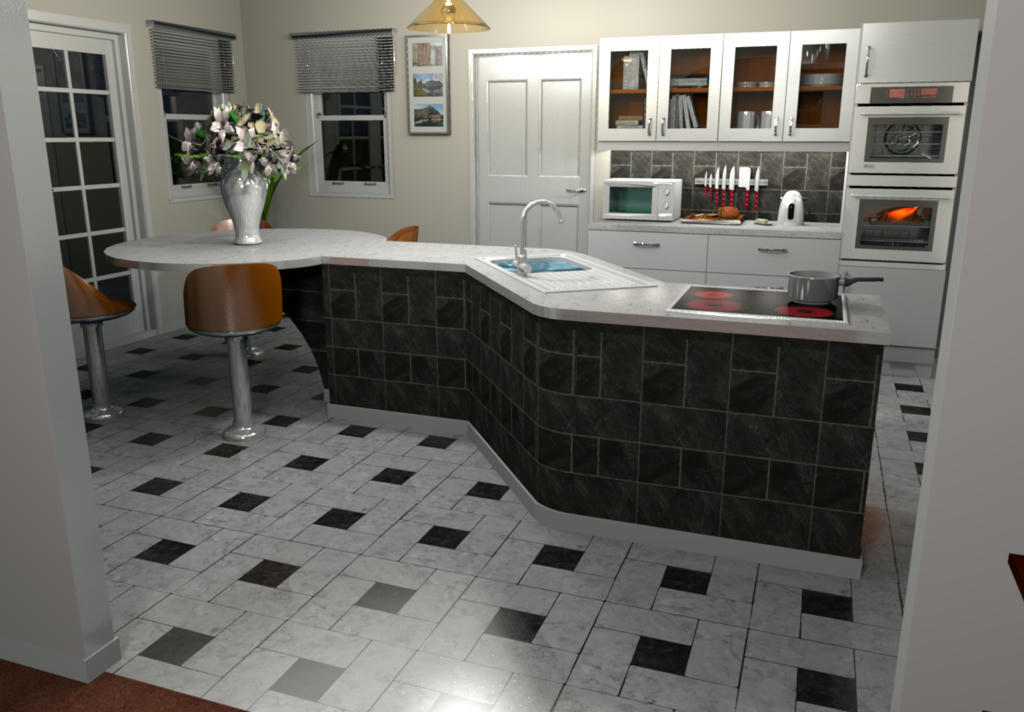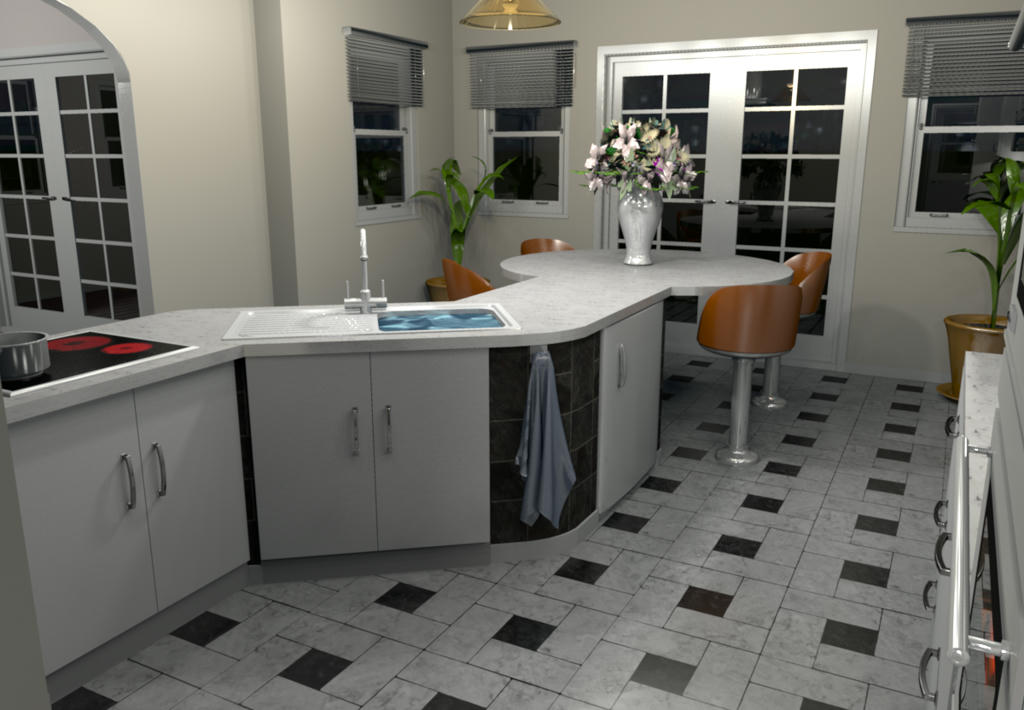 Mike