Posted by AeowynFraser at Feb 24, 2016, 1:09:08 AM
Tudor Castle version 2
This morning I had a thought concerning my "Tudor Castle" (see my previous thread "A house I've been working on").

"What if I moved the garage?"

After that thought, I realized that I'd have to start a completely new file for that. I've been working on it all day, and what I came up with is as follows: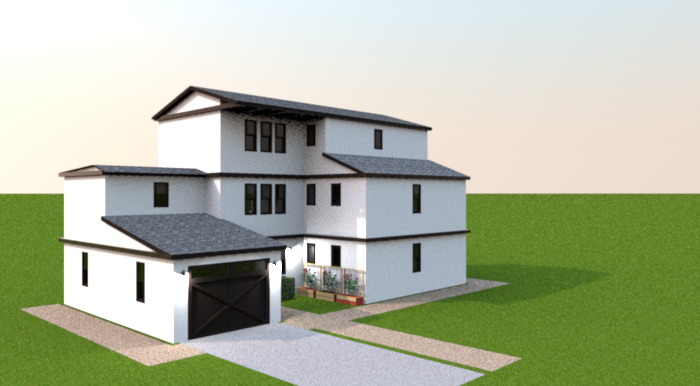 These are front views of the new house, two arial views and one view from the virtual visitor.

Small disclaimer: It is still a work in progress as it hasn't been painted (inside or out), there are no closets, no furniture, no lighting, and no exterior decoration except for the entrance area.

It still has the same basic layout (mostly) with only a few changes made to it. First off, the garage and the third bedroom have been moved from the side to what had been the front of the original "Tudor Castle". I also slightly rearranged the other two bedrooms and bathroom as well as changed the shaping of the laundry room on Level 1. Level 2 I didn't make much changes.

I changed the windows and front door to a fancier styling; I even added a screen door to the front). I also changed the roofing some, although I think I need to do something else with the roof shape over the third bedroom (I think it looks kind of "wonky" - for lack of a better word).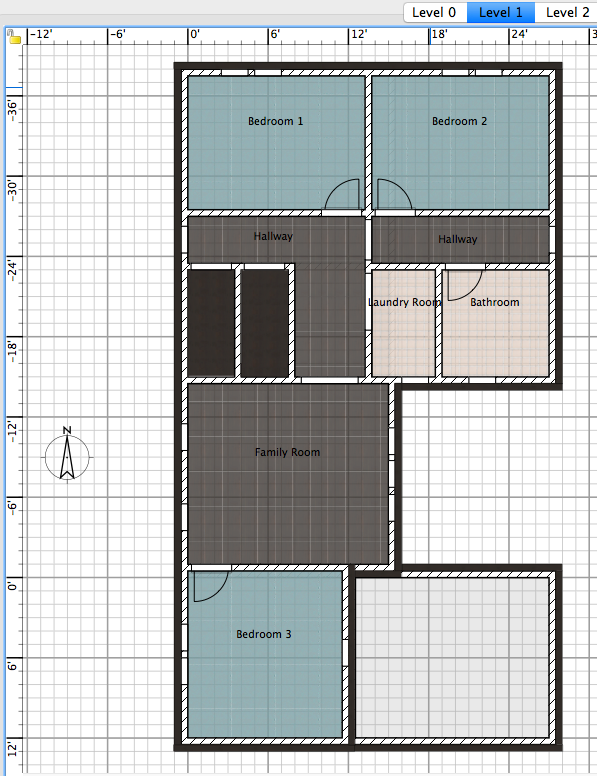 Those dark "outlines" on the floor plans are the "beams" visible in the first three pictures.
----------------------------------------