AeowynFraser
Advanced Member


USA
Joined: Oct 8, 2014
Post Count: 325
Status: Offline
---
Yes, I realize it's been quite a while since I've posted anything here (nearly 2 months!

). I was working on different projects as well as being out of town for a while.

I've recently made a few - I guess - "improvements" on the exterior of this house. No rendered pictures unfortunately, only screenshots.

I think the "improvements" are giving the program a little "indigestion"; it starts to render, then freezes up and I have to force quit the program. I don't think it has to do with the file size; when I save and compress it, it's only about 37.9 MB. I don't know.

Anyway...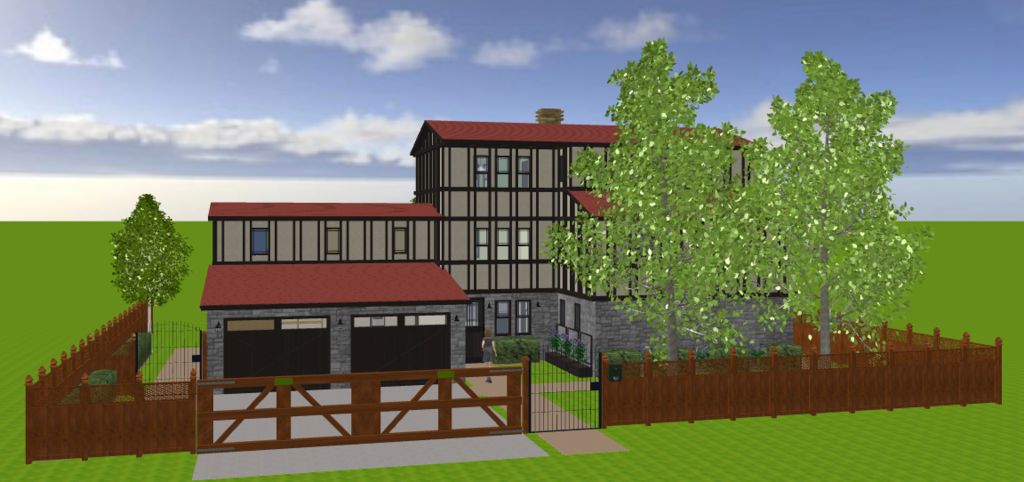 Front, aerial view.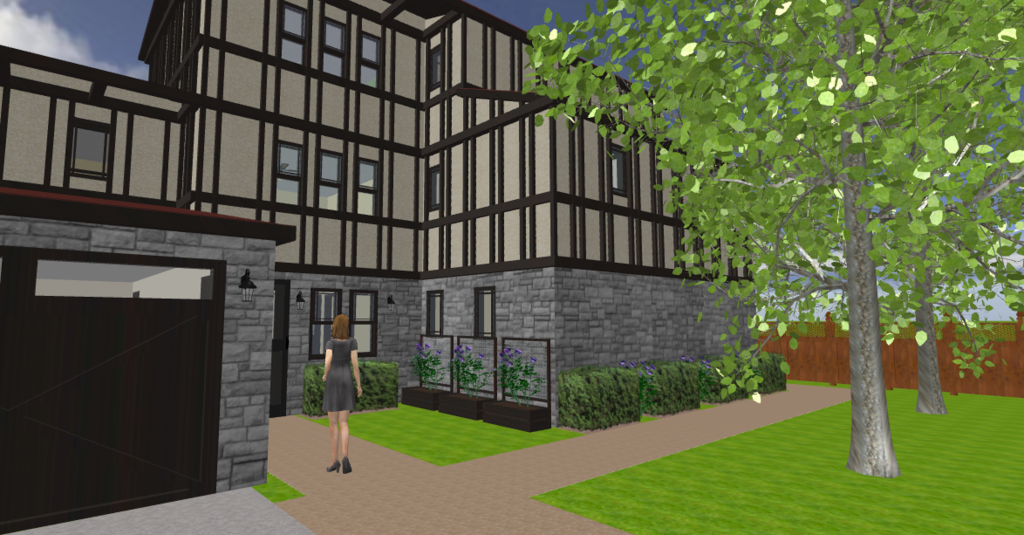 Front, virtual visitor view.

I added a couple of Sassafras trees in the front yard. There are also some hedges I've added to the side of the fencing near the garage (visible in the aerial shot). I've added some rose bushes between the hedges, and changed the roses from pink to purple. Oh, and I changed the wood on the flower beds near the front door, from I think it was "Old wood" to "Dark wood", better to match the house.



The roses are supposed to look like this (this is the artwork I used for them anyway).



I also changed the stone facade on the bottom floor. This is what I used.

I also found out why that one strip of the wall in the front didn't render very well before; there was another partial wall that was hiding with the beige roughcast that I'd used for the other floors exterior walls being used. I got rid of that wall and, if I could render it, it should look better.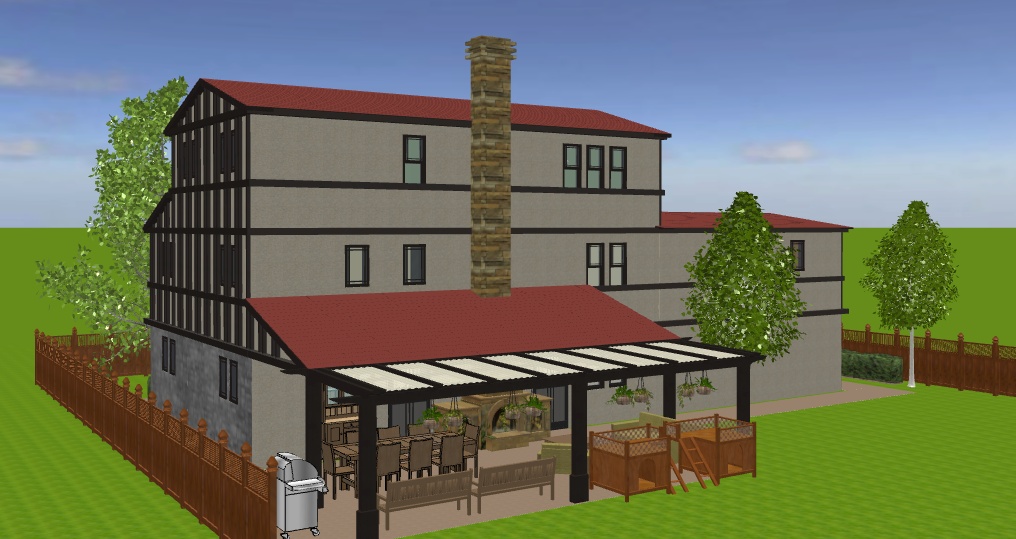 Back, aerial view.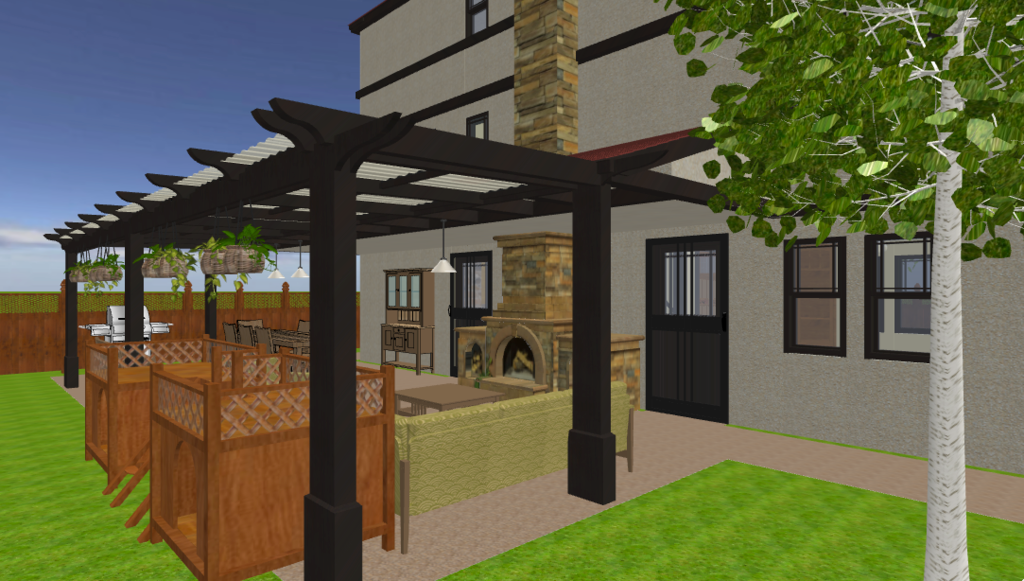 Back, virtual visitor view.

I added a couple of Aspen trees. I was able to extend the patio roofing, using a pergola I found on 3D Warehouse. The corrugated roofing is supposed to be somewhat see-through. I've also added more seating (a couple of benches, a corner couch and an armchair), a coffee table, second dog house, and a small china cabinet, as well as extended the paved area.



Back, virtual visitor view, from the kitchen's back door. Here's a better view of the couch, armchair and coffee table.

You can also see that I still have no back fencing. I think I'll leave it like that for now.
----------------------------------------

| | | |
| --- | --- | --- |
| [Apr 27, 2017 4:39:32 AM] | | [Link] |