Puybaret
Expert


France
Joined: Nov 7, 2005
Post Count: 6366
Status: Offline
---
Thanks for the file which helped me to reproduce your issue.


The problem comes from the small walls you drew in some corners as shown in the following image: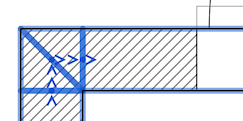 As you can see, it creates some walls that may have a null length side, and a part of the program that measures the distance between an object and wall side failed for a side equal to zero.
I fixed this bug and the correction will be available in the next version.
Meanwhile, you should avoid these small walls and connect directly walls while drawing them.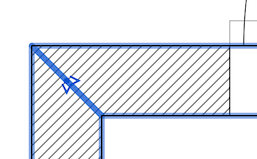 ----------------------------------------
Emmanuel Puybaret, Sweet Home 3D developer

| | | |
| --- | --- | --- |
| [May 30, 2017 6:25:19 PM] | | [Link] |