On November 7th, Sweet Home 3D will be 10 years old! A good age, with a bright future for this software now downloaded more than 10,000 times a day around the world.
To celebrate this birthday with you, we're launching a contest to change our home page's gallery (which was the result of a previous competition in 2010).
You have four weeks, until November the 7th, 2015, 23:59 GMT, to send us, at contest@eteks.com, your proposal and the Sweet Home 3D file that you created to get it. It can be a plan, simple or complex one, or an indoor or outdoor picture (or even a video), in a very realistic design or a creative work. Feel free to design what you want!
Only one requirement: the work must be produced exclusively using Sweet Home 3D, with its free furniture and textures libraries, unless you can prove that the ones you used can be freely redistributed (designed by yourself, or with a proof of its availability under a license that grants you the freedom to redistribute it).
Our selection criteria will be:
The ability of the image to show your favorite or the best Sweet Home 3D features.
The skill, care and good rendering of the result.
The diversity of proposals (as there will be several winners).
The winners will benefit from the exposure of their work on the home page (over 500,000 views per month), with the zoom function. If they want, their name (or pseudonym) will be mentioned, and their download made available (if the file is not too big and distributable under a free license), and possibly benefit from an interview And you, how did you win the Sweet Home 3D contest? in the blog.
Thank you for your participation and inspiration! See you in a month.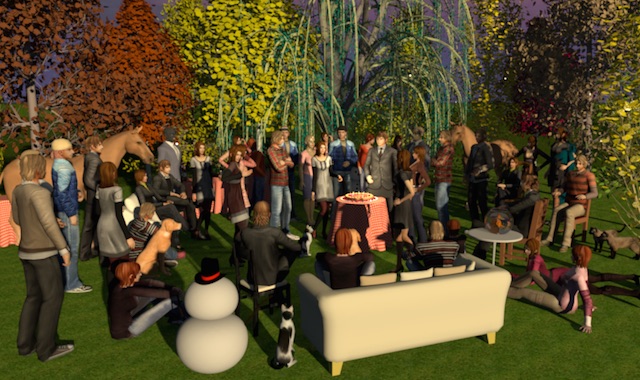 Et vous, comment allez-vous vanter les mérites de Sweet Home 3D ?
Le 7 novembre prochain, Sweet Home 3D aura 10 ans ! Un bel âge plein d'avenir pour ce petit logiciel devenu grand et téléchargé plus de 10 000 fois par jour à travers le monde.
Pour fêter cela tous ensemble, nous lançons un grand concours pour changer notre frise illustrative de la page d'accueil (elle-même issue d'un précédent concours en 2010).
Vous avez 4 semaines, jusqu'au 7 novembre 2015 23h59 GMT, pour nous envoyer à l'adresse contest@eteks.com votre proposition accompagnée du fichier Sweet Home 3D avec lequel vous l'avez obtenue. Il peut s'agir d'un plan, simple ou complexe, d'un rendu photo d'intérieur ou d'extérieur (voire même d'une vidéo), d'une conception très réaliste ou d'une œuvre de création. Vous avez carte blanche !
Une seule obligation : l'œuvre doit être produite exclusivement avec Sweet Home 3D, ses bibliothèques libres de meubles et de textures, sauf à pouvoir prouver que ces derniers sont librement redistribuables (conçu par vous-même, ou issu d'œuvres libres, preuves à l'appui).
Nos critères de sélection seront les suivants :
La capacité de l'image à montrer les meilleures ou les différentes fonctionnalités de Sweet Home 3D.
L'habileté, le soin, l'aboutissement du rendu.
La diversité des propositions (dans la mesure où il y aura plusieurs lauréats).
Les lauréats bénéficieront donc de l'exposition de leur œuvre sur la page d'accueil (plus de 500 000 vues par mois), avec la fonction agrandissement. Ils pourront aussi y mentionner leur nom (ou pseudo), en proposer le téléchargement (si le fichier n'est pas trop gros et distribuable sous licence libre), et, s'ils le souhaitent, bénéficier d'une interview Et vous, comment vous avez fait pour gagner le concours de Sweet Home 3D ? dans le blog.
Merci de votre participation ! Rendez-vous dans un mois.