Sweet Home 3D 3.1 was released on February 13, 2011 with a few enhancements and many small bug fixes described in version history.
Plan printed on multiple pages
The plan may be now printed on multiple pages according to the scale you selected in the page setup dialog box. But don't forget to check how it renders with the print preview before launching the print and emptying your paper stock!
Check night or day easily
I added a new icon in the photo and video creation panes to help you guess if the selected time is at day time or at night time.

Of course, this will depend on the time zone and the geographic location set in the compass dialog box.
Improved search in help
Version after version, help pages get longer and longer and a basic search might oblige you to read a big part of a page, before finding the answer to your question.
From version 3.1, any text you type in the search text field of the help window will be highlighted in the displayed page to help you find faster the searched word.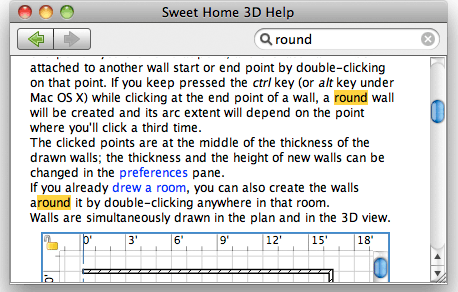 Help files included in SH3L files
Translated help files included in SH3L language plug-ins files can now be displayed in Sweet Home 3D help system. This will ensure that Traditional Chinese users will be able to fully benefit of the new translation contributed by 李新廠 (Lee Shin-Chun). Just download Taiwan-3.1.sh3l and double-click on the downloaded file to install it (under Linux, execute the command SweetHome3D Taiwan-3.1.sh3l).
Bug fixes
This version includes also many other bug fixes, among which some related to photo rendering.
Happy Valentine's day
Finally, here's a special house that will be probably more fun to layout virtually than in real life!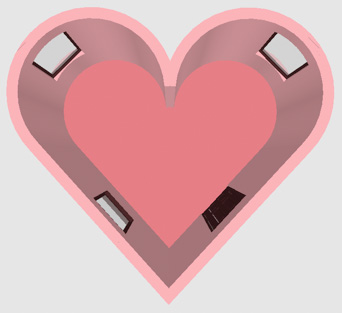 ValentineHome.sh3d (41 KB)